Community Involvement
BOYS & GIRLS CLUB OF CHEYENNE
Halladay Motors is proud to support the Boys and Girls of Cheyenne. Throughout the months of June, July, and August, our customers have the option of choosing between two community organizations to which we make a donation on their behalf. If the Boys & Girls Club is their choice, we donate $50 for every vehicle sold and present the Club with a check for the total amount at the end of August.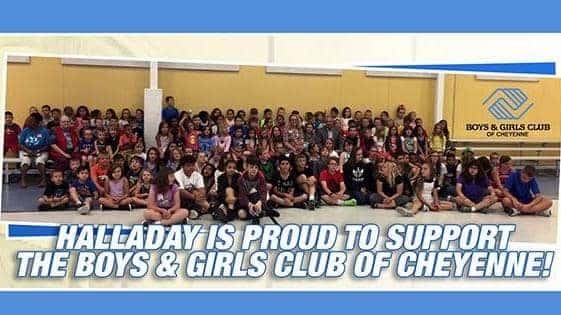 Meals on Wheels of Cheyenne
We care about the most vulnerable in our community: the young as well as the not-quite-as-young, those with disabilities, illness, and our at-risk homebound neighbors. We have adopted a weekly route with Meals on Wheels of Cheyenne, and every Tuesday several of our employees take time out of their day to deliver hot meals and be with those who need our help and companionship the most.
Pictured are a few of Halladay's employees delivering meals to and visiting with the folks of Cheyenne and Laramie County.

Helping Our Kids Learn
Pioneer Park Elementary school choose from a list of award-winning science books that would help their school and we donated the books to them. Books were chosen to help supplement curriculum, chosen to entertain, and chosen to inspire the wonder of science in their students. The books were delivered by Halladay Motors to the 5th grade students who in turn distributed them throughout the school.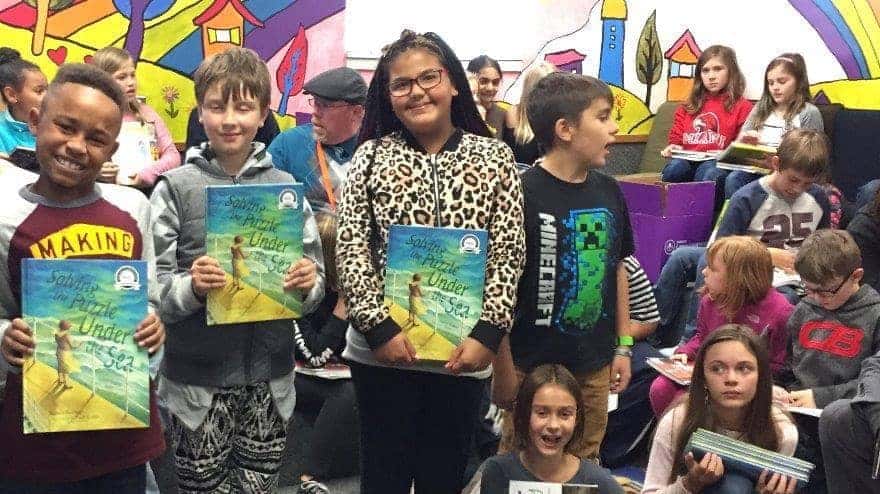 John Clay Scholarship
We recently presented Laramie County Community College with a check of $10,000 to benefit 5 five students at ($2,000 each) for a scholarship to honor John Clay who was been a community partner for many years. This scholarship will benefit students attending the Cheyenne campus and pay for most of their tuition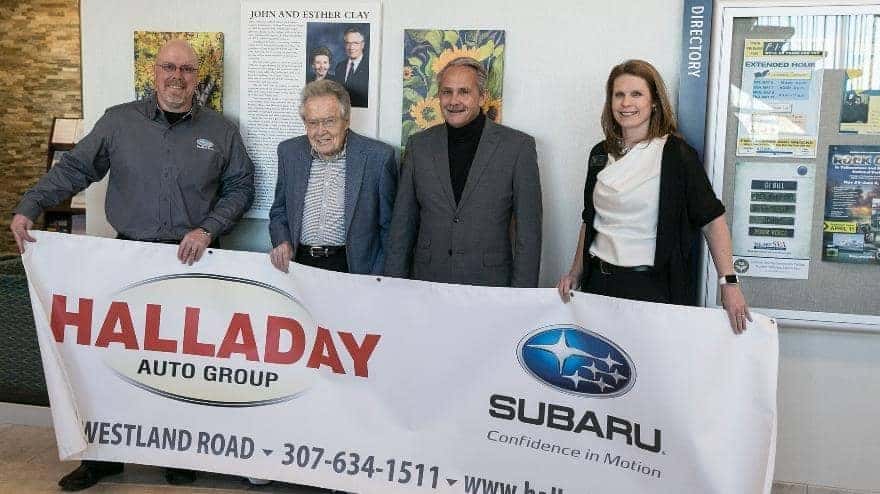 Helping Single Moms
We recently presented Climb Wyoming with a $10,000 check to support their program. Climb's mission is for low-income single mothers to discover self-sufficiency through career training and placement. The innovative Climb program includes group and individual counseling, life skills and parenting skills training, financial and nutrition education and peer group support. In offering comprehensive services, they better prepare their participants for long-term success in the workplace, their communities and their families while helping them overcome their personal barriers to success to make permanent life changes.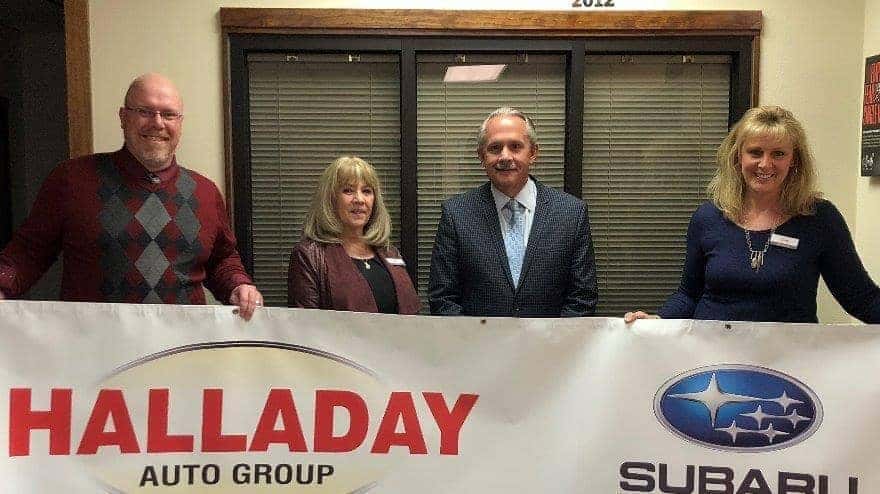 United Way of Laramie County - Sara W.
Halladay Motors made a contribution to give one lucky person a very big surprise: a $15,000 voucher for a new car! Giving back to the community is not only a core value of ours but a whole hearted commitment. Congratulations to Brian & Kim Lovett, winners of the 2014 Car Voucher!